At Dr. Ralph A. Barbera we recognize that your choice of physician is driven both by the doctor's competency and personality. With chiropractic problems, you need a chiropractor who is experienced, understanding and supportive. You get this caring attitude from all the staff at Dr. Ralph A. Barbera every day. Our staff works together as a team to be sure we are responsive to your needs and keep you informed about your health issues. We look forward to getting to know you.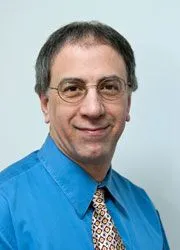 Dr. Ralph A. Barbera
Dr. Ralph A. Barbera has been a practicing chiropractor for 25 years. He received his undergraduate degree in biology from Boston University. He then attended New York Chiropractic College and graduated in 1983 with a doctorate in chiropractic. His practice deals with family healthcare, nutritional and weight loss counseling, sports related injuries and educational workshops. His workshops can be heard locally as a community service on such topics as Lower Back Pain: Scoliosis; Headaches; Kids Health; and Care of the Pre and Post Natal Women. Dr. Barbera's other interests include: Bicycling, Yoga, Hiking, and Music.